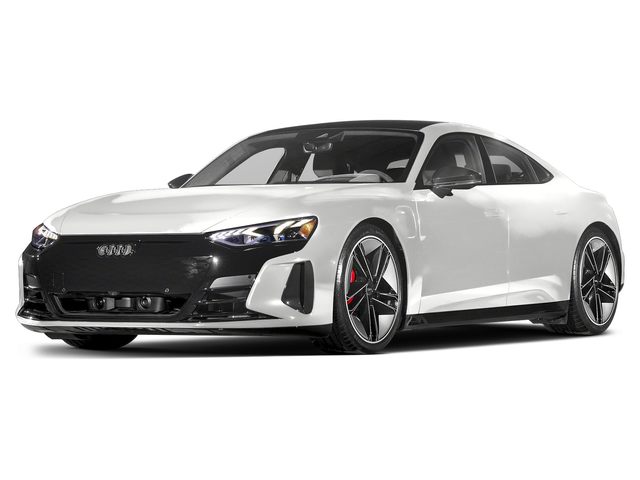 Typically, an automaker will exhibit a concept cars as a prototype, a way to show off new technologies and radical styling without committing to full production. This allows the company to measure the public's reaction to the design and, should the response be negative, affords plausible deniability that "well, it's just a concept, we weren't really going to add this to the lineup."
There are exceptions, of course, albeit few, in which the vehicle makes it to production with minimal alterations. And one of them will be available to Gaithersburg and Germantown drivers before you know it. Say hello to the 2022 Audi e-tron GT.
Stunningly beautiful and strikingly futuristic, the concept-turned-reality e-tron GT represents the next generation of Audi electric performance, blending spellbinding performance, ultramodern technology, and beguiling design. We don't have an exact release date at this time, but Audi has announced that the e-tron GT will begin rolling into showrooms this summer. Here's a quick look at its performance highlights.
The 2022 Audi e-tron GT quattro mines mountains of motivation from a 93.4-kWh lithium-ion battery pack, unearthing a combined 469 horsepower and 464 pound-feet of instant torque from a pair of synchronous electric motors. With launch control enabled, the e-tron GT boosts output to 522 hp and 472 lb-ft for 2.5 seconds, enabling swift (to put it lightly) 0-60 sprint in just 3.9 seconds. And thanks to a unique integrated cooling battery cooling system, e-Tron GT can make several runs in a row with signs of heat-related degradation.


For Frederick thrill-seekers who like pushing the envelope, Audi offers an extra-spicy version, the 2022 RS e-tron GT, which swaps the rear motor for an even more potent power mill. With 590 horsepower (637 with overboost) and 612 lb-ft of instantaneously-available torque, the RS e-tron GT achieves supercar levels of acceleration, surging to 60 mph from a standstill in an eye-blinking 3.1 seconds.
Using EPA test cycles, Audi estimates driving range to be 238 miles for the e-tron GT and 232 miles for the RS model. The e-tron GT boasts one of the quickest EV charging rates in the industry, replenish the battery pack from 5-80% in less than 25 minutes.
Get ready for the 2022 Audi e-tron GT, coming soon near Leesburg VA, Hagerstown, and Martinsburg
If you've ever dreamt of owning a supercar that you can daily drive to work, your dreams are about to come true? Get in touch with Audi Frederick today for more information about the e-tron GT and how you can reserve one for yourself. And when it finally does reach our showroom, we welcome you to visit us for a test drive, where you can experience the amenities, aesthetics, and performance for yourself. We'd love to give you a tour.